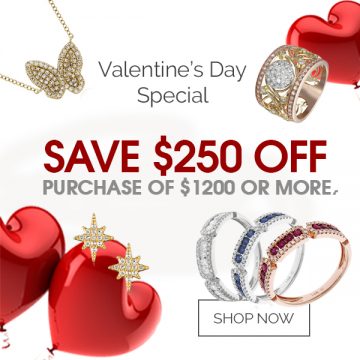 Looking for a Valentines Day gift for your loved one?
How about some lab grown diamond earring studs? Or a cute heart pendant for your lady of your heart? Gems of La Costa has a wide arrange of Valentine's jewelry in all price ranges in store.
This Valentine's Day:
Save up to $250 off $1200 or more. CODE: LOVE150OFF
Save up to $150 off $700 or more. CODE: LOVE25OFF
How about another Valentine's Day gift?
Shop All Now