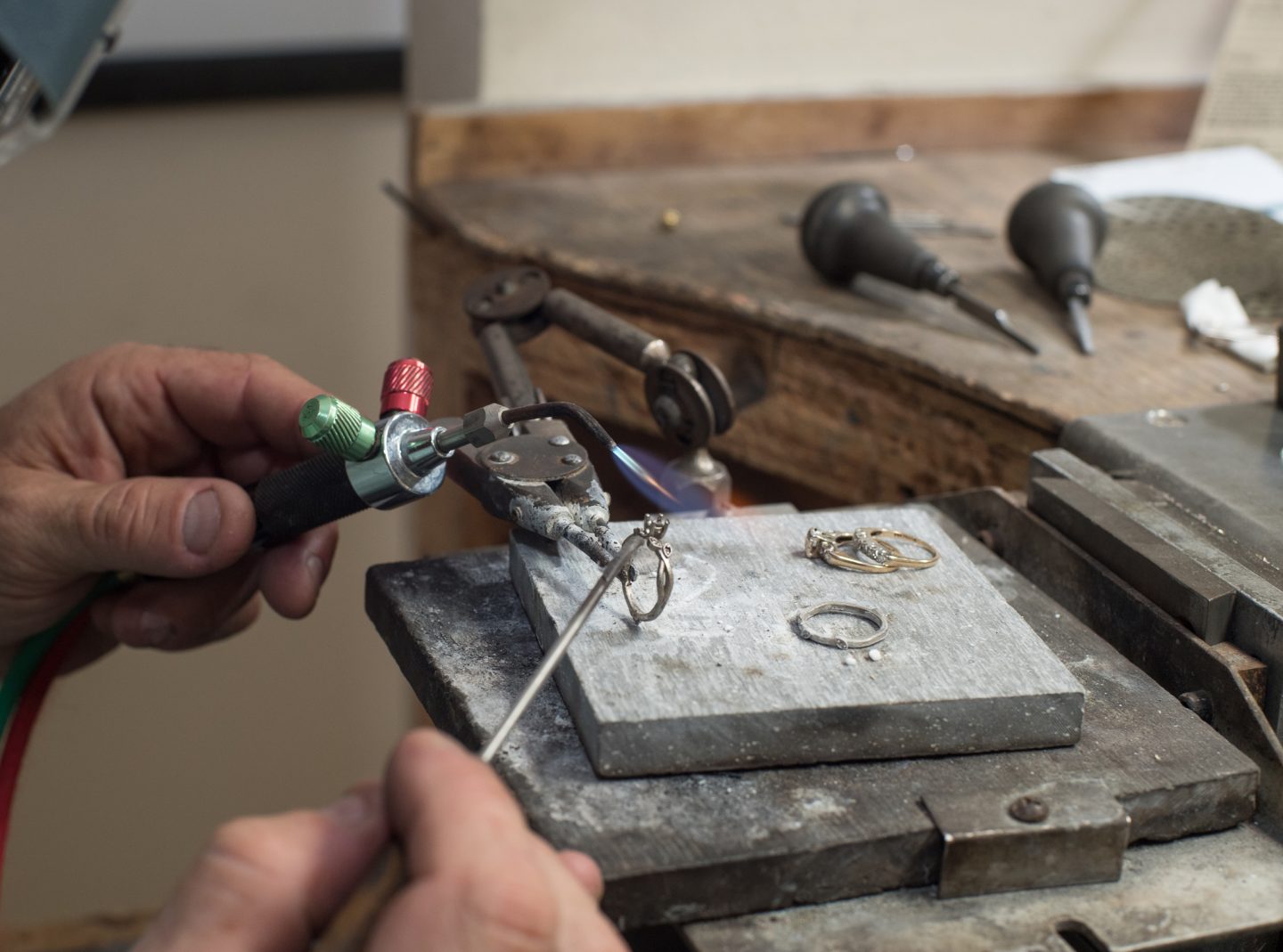 Is your jewelry falling apart? Is it discolored or broken? Is it so far gone that you worry no jeweler can fix it?
Well, you might be right. Some damaged jewelry will require a massive amount of work to fix, and, for that price, you might as well just buy new jewelry. But don't fret quite yet.
Jewelry repair is a common procedure, and you likely have an ordinary jewelry problem. Below, we'll list the most common reasons that folks seek out a jeweler for repair. Read on to discover whether your problem is an easy fix.
1. Stone Replacement
If you damage your ring by hitting it against something solid or scraping it against heavy material, you might lose lab-grown diamonds or other stones. In such cases, owners usually chip the stones or damage the prongs that hold the stones. The latter may lead to the outright loss of the diamonds in question.
A skilled jeweler can cut and replace any lost or damaged stones. He can also replace missing prongs or create a more stable housing on your rings, necklaces, or other fine jewelry. If you like, he can also add additional stones to celebrate milestones in your life.
2. Chain or Clasp Jewelry Repair
Yes, you can fix a broken clasp with a paperclip, but it's only a short-term solution. For a long-term fix, you need to find a jewelry repair service.
He will match your new clasp with the same metals used in your necklace or bracelet. Then he'll replace the parts that need replacing.
The process for fixing a broken chain is similar. Once your jeweler has identified the broken link (or links) he'll either replace them with a matching link or remove them and link the rest of the chain together.
3. Setting Replacement
If you haven't been keeping up with your fine jewelry care, your jewelry might be in disrepair. Antique broaches and engagement rings in this state often have many stones and prongs missing. If you're in this situation, you might need a complete overhaul.
This is called a setting or head replacement. This is also the most common procedure for folks who just want to upgrade their existing jewelry.
4. Cleaning
Do you swim often? Do you leave your rings and other jewelry on while you swim? You shouldn't.
You don't need to buy and sell gold professionally to realize that chlorine damages gold. So does bleach for that matter. If your gold or silver jewelry is looking tarnished, or you just can't get the dirt out of the crevices, it's time to get it cleaned.
5. Resizing
If you gain or lose weight, your rings might need resizing. It's a simple process in which your jeweler either increases or decreases the diameter of your ring, so it's more comfortable. The costs may range from $20 to $150 depending on the metal and your location.
Before you ask for a resizing, be sure to wait a week. Why? The reason is to ensure that your finger isn't swollen from injury, retaining water, or suffering from some other issue that will resolve itself.
What's Next?
So, is your issue common? Should you replace your old jewelry with new stuff, or does it need some jewelry repair and a little TLC? If you're still uncertain, drop by your local jeweler for a quick assessment.
And if you're in Carlsbad, drop by Gems of La Costa to check out our engagement rings selection, get an appraisal, or ask for jewelry repair. We'd love to see you!