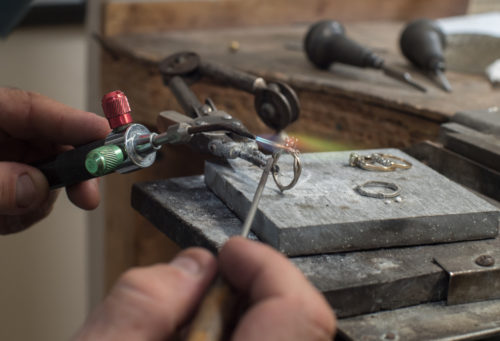 NEW: EXPEDITED JEWELRY REPAIR SERVICES
For a limited time, we are offering expedited in-house jewelry repair services. Quick and fast 24h turn-around on jewelry repair. Ask for details. Some restrictions may apply.
Contact Us
Call Us
In-house Jewelry Repair
Are you looking for a Carlsbad jeweler with the professional skills you can trust to get the job done right?  Gems of La Costa has a team of them. Our on-site master jewelers have over 120 years of combined experience and offer a complete range of jewelry repair services. Our jewelers can do almost any type of jewelry repair or remake your jewelry into a completely new, unique design.
Whether you need a ring sized, prongs replaced or re-tipped, a new clasp on a bracelet or a diamond set, we are the experts in jewelry repair. We treat your jewelry like it is an irreplaceable heirloom and take the utmost care on all of our jewelry repairs jobs.
Need a ring restored? Prongs wearing thin?
Every day jewelry gets a lot of wear, especially engagement rings. We recommend having your jewelry checked every few month for loose stones and to make sure your prongs are not wearing thin to prevent loosing your stones. For prong set stones, we can build up the prongs to extend the life of your setting or rebuild the channels to last you for another few years.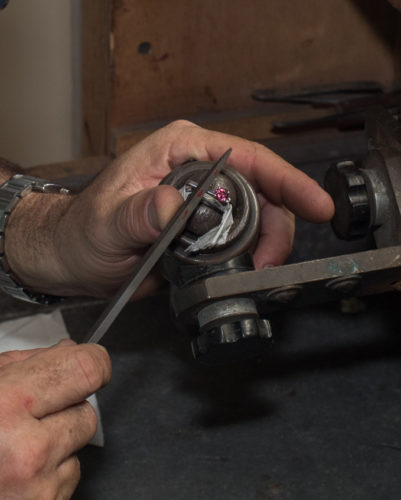 Services include:
Gold, Silver & Platinum Repair
Complimentary cleaning
Ring sizing & ring repair
Prong repair and re-tip /rebuild
Ring shank repair & replace
Fingermate – expanding ring shanks
Full spectrum metal working – custom jewelry repair
Expert evaluation and jewelry repair
Polishing of worn and damaged valuable gems
Expert diamond setting
Antique refurbishing
Laser jewelry repair
Read our 5* Yelp Reviews! Visit our store in Carlsbad
(MAP)
for all your jewelry repair needs.
Reputation Matters!
At Gems of La Costa Jewelers, we have a professional staff dedicated to your satisfaction with prices and policies established to earn your repeat and referral business. On-site master jewelers – 5* Rated
Reviews from the web: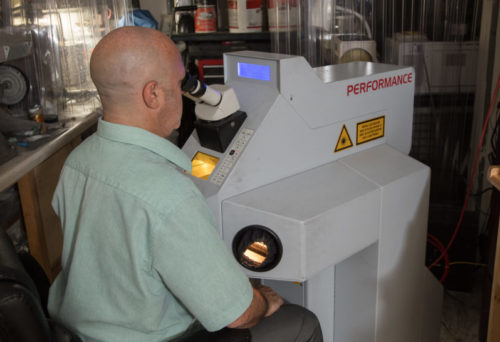 Fragile stones? No Problem with Laser Jewelry Repair
Sometimes, traditional jewelry repair with a torch is not safe. Especially, when breaks or re-tipping has to be done on or close to any stones other than diamonds, sapphires or rubies. With our laser welder, we can reduce exposure of fragile stones to heat or get into those tight spaces a regular torch can not.
Bring in your broken jewelry and have one of our repair experts give you a free non-obligation quote to restore or repair your jewelry to its former glory.