Meet the owner: Master Jeweler Chad Elliott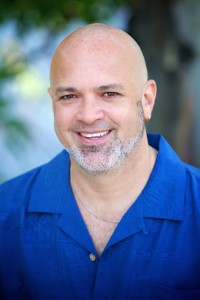 Master Jeweler Chad Elliott is creating art – not on canvas with oils, but with precious metals and stones. He has worked at his craft for over 35 years, beginning his career at age 12, when he first worked as an apprentice in a store owned by two family friends.
Throughout his jewelry career Chad Elliott has received a Spectrum Design Award from the American Gem Trade Association as well as a Spectrum Design Honor from the Platinum Guild International. Chad Elliott's work has been pictured in countless jewelry trade magazines and top fashion publications world wide.
Chad Elliott has manufactured jewelry for many designer brands in all colors of 14kt, 18kt, and 22kt gold, including Platinum. These designer brands which ranged in styles from the very refined to the rustic and from ornate antique reproductions to the organics of nature have sold through notable fine designer stores. Many pieces of jewelry manufactured by Chad Elliott for these designer brands are worn and cherished by their celebrity owners and Hollywood's elite.
Chad enjoys the process of working with clients to create unique pieces, beginning with sketches, then the CAD models, the rough casting, and finally the finished product.
"Being a master jeweler, not only can I create custom pieces using both new technology as well as hand work, but it also means that over my lifetime I've become more knowledgeable and creative in the art of custom jewelry."
We're Retiring, but Gems of La Costa isn't!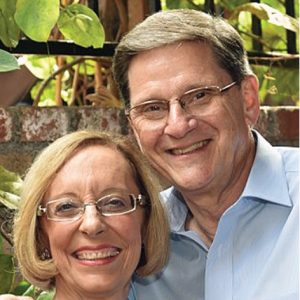 After 29 years, we've decided it was finally time for us to consider retiring. We're pleased to announce that we're turning the store over to a jeweler we've known and worked with for more than 10 years. Chad Elliott is an award winning, master jeweler with more than 35 years experience in the jewelry industry. Chad shares our principles and commitment to quality, integrity and value that has earned Gems of La Costa its reputation since 1989.
Gems of La Costa will continue to be the same store with the same team of jewelry professionals who have earned our community's trust over the years. We'll be staying on for a transition period with the new owner so we won't be gone right away. We'll reduce our schedules gradually and start practicing retirement before actually taking  the plunge.
We are extremely grateful for the loyalty and support that has made our store successful. It has been a pleasure and an honor working with our clients and we'll always treasure the relationships we've made. We sincerely thank you for your business and friendship.
~  Dale and Linda Condy