Lab Grown Diamonds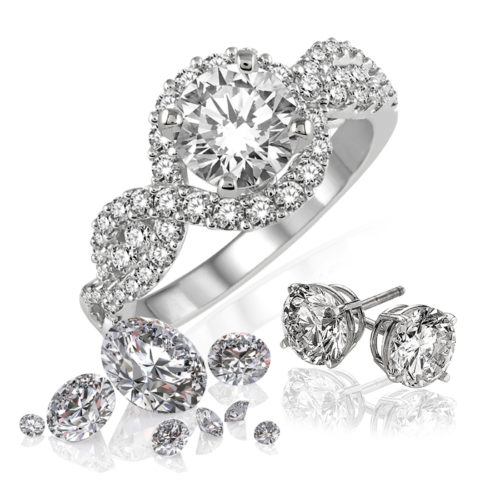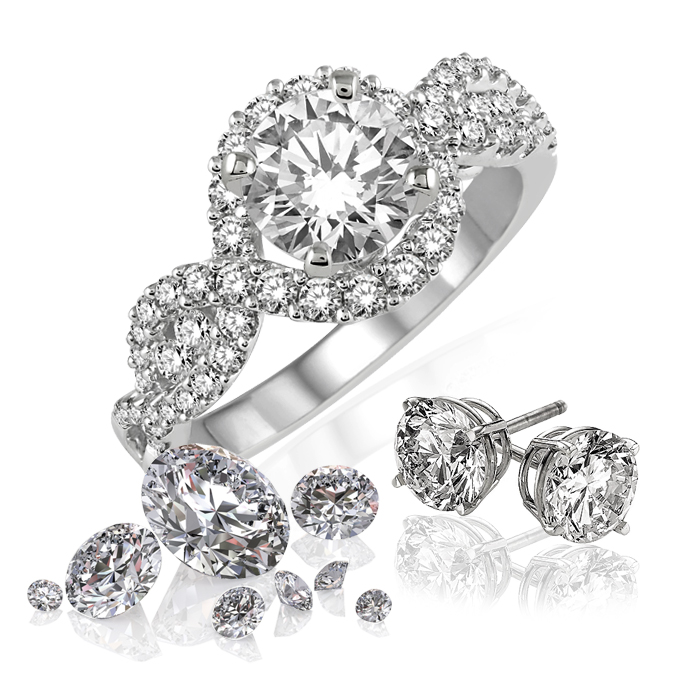 What if you could get a bigger diamond for the same price?
Lab grown diamonds are identical in their composition, as well as physical appearance, to mined diamonds. The highly efficient production process used to create these lab grown diamonds enables an average of about a 40-50% cost savings. Which, allows customers to purchase larger diamonds that sparkle more for a lower price.
Real lab-grown diamonds
Identical to mined diamonds
Gemologists can't tell the difference
Save 40-50% (compared to regular mined diamonds)
Exceptionally high quality and purity
What is a lab grown diamond?
Lab Grown Diamonds are produced using a technological innovation that yields diamonds of exceptionally high quality and purity. Only the top two percent of mined diamonds can compare. They are identical in their composition, as well as their physical appearance, to mined diamonds. A gemologist cannot tell the difference between a Lab Grown Diamond and a mined diamond because there is no difference.
Why do lab created diamonds sparkle more?
Diamonds form naturally beneath the surface of the earth when a crystalline variety of carbon known as "graphite" is subjected to the right combination of pressure and heat. Recent breakthroughs and process improvements have allowed lab grown diamonds to achieve a higher quality (Type IIa Diamonds) than their mined counterparts.
What are Type IIa diamonds? A diamond's composition is 99.95 percent carbon. The other 0.05 percent can include one or more trace elements, or impurities, which contain atoms that are not part of the diamond's essential chemistry. Extremely rare in nature, Type IIa diamonds are almost, or entirely, devoid of impurities. They are considered to be the purest form of diamond known to man. Therefore this creates a diamond with superior brilliance, more scintillation and sparkle.
Ethically sourced, environmentally friendly and conflict free diamonds. 
Lab Grown Diamonds
Why Buy Grown Diamonds?
AT THE SAME VALUE LAB GROWN DIAMONDS CAN GET YOU A BIGGER DIAMOND
The lab grown diamonds are genuine, Type IIa diamonds with the same composition and properties as natural diamonds. When you select our brilliant diamonds, you pay less for a bigger diamond of the same value.
How are Lab Grown Diamonds more conflict-free and socially responsible than mined diamonds?
The origin of our diamonds is 100% guaranteed. Because all of the diamonds are produced at the growing facilities, buyers can be assured of the diamond's provenance. Buyers can feel confident that their Lab Grown Diamonds come from a clean, safe indoor facility. It is also warranted that the workers who grow your diamond were paid a fair working wage, and work in an environment that maintains high standards for health and safety.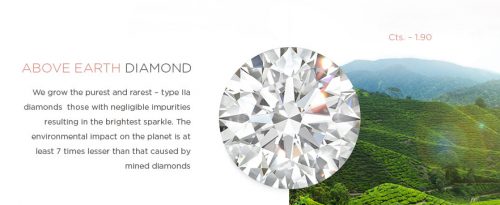 Reputation Matters!