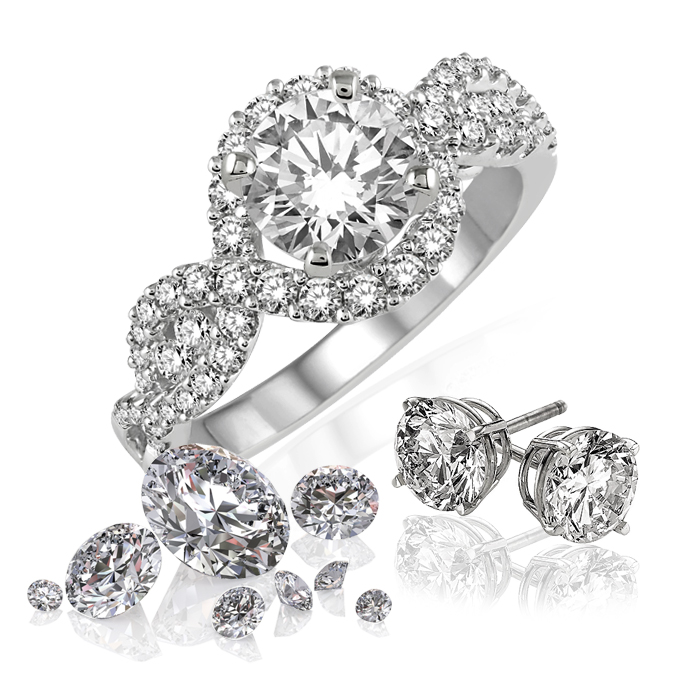 If you are looking for the best diamonds in Carlsbad, then you have found the place!  Gems of La Costa is Carlsbad's premier provider of diamond rings and diamond studded jewelry.  Regardless of your gift idea (or if you are shopping for yourself), we have a full range of diamond rings that will catch your eye!  Why not take a quick look at some of our inventory now?  Just click this link!  If you have a specific question about a ring, service, or concern give us a call at 760-560-1200.
Best Diamond Prices in Carlsbad
When you are looking for diamond rings or diamond jewelry it is important to understand that not all diamonds are created the same.  Additionally, the workmanship that goes into the ring should be crafted well so that the diamond has great luster.  The owners Dale & Linda Condy have worked hard to build a reputation for excellence in the jewelry industry.  Every diamond that is sold at Gems of Las Costa is verified and set in precious metals by a master jeweler.  As a husband and wife team, they take a special interest in each customer.
Additional Diamond Ring Services
We not only sale diamond rings, we also repair, engrave, and custom design them.  Do you have a ring that needs to be resized or restored?  Bring it in!  Even if there has been significant damage to the ring, we can repair it.  Our engravers can etch special messages, initials, or symbols on ring bands.  Do you have a concept of a ring that you have in mind?  No problem!  Come in a visit us and we'll draw up your conception and give you a quote of your dream ring.  Our design team have crafted rings of nearly every type so feel free to put your imagination to work!
Gems of La Costa Jewelers
6985 El Camino Real #107
Carlsbad, CA 92009
Hours:
Tuesday – Friday 10-5:30 p.m.
Saturday 10- 4 p.m.
Closed Sunday & Monday
Call Us: 760.560.7780