Engagement Rings in Encinitas, Ca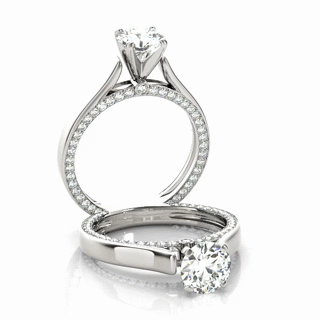 Are you looking for an Encinitas Engagement Ring Specialist?
For over 25 years, Gems of La Costa has been helping Encinitas couples find the perfect engagement ring. Owners Dale and Linda Condy know just how important it is to find something truly special, and want to make your experience is as pleasant as possible. Gems of La Costa, offers quality, integrity, and value along with prices and policies that will earn your repeated business and trust. We don't believe in hype or high pressure, just straight talk and common sense, and our goal is to make your experience as wonderful as our prices.
Help To Find The Perfect Ring
With more than 40 years of gemological experience, Gems of La Costa can assist you to make a decision on the perfect ring in price, size, quality, and design. Our Encinitas clients get one-on-one help from our friendly staff of professionals when choices can become so overwhelming. We help you understand everything, from how to get the most value for your budget, whether a princess, emerald or round cut is right for you, and tips to choose the right grade that will make your proposal perfect.
Reputation Matters!
Reviews from the web:

Read 5 Star Reviews on Yelp from some of our Encinitas clients for engagement rings.
What about a custom designed engagement ring?
Can't find exactly what you want in Encinitas? Work with our master jeweler to create your own one-of-a-kind engagement ring or diamond wedding set. Help us understand what it is you are looking for. You can do this by bringing in a picture of something you have seen online or in a magazine. Work with our jeweler to mock up sketches, and narrow down details to create something truly unique.
Many of our clients want to use diamonds from heirloom jewelry. If you came up with your own idea or would like to recreate a lost family piece, we can take your ideas and turn them into reality. Starting with a scan of your existing diamonds or gemstones you want to integrate, we then create a mockup. You can design a one-of-a-kind engagement ring in yellow gold, white gold or platinum with a setting that you create all on your own.
Computer Aided Jewelry Design
In most recent years CAD, computer aided design is used to create more intricate designs then what was possible with the traditional wax carving or fabricating custom jewelry from scratch. Furthermore, CAD Jewelry Design can give you a preview of all sides of the piece and adjustments can be made to the piece before it's has been cast and finished.

Wedding Rings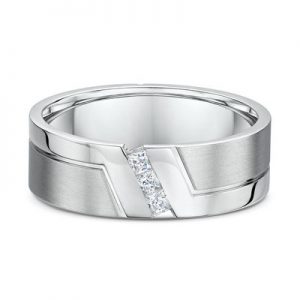 We also carry large selection of unique men's wedding rings made of yellow gold,white gold, platinum, steel, titanium and tungsten.
We are an official dealer of Dora International Wedding Bands. Since 1994 Dora International has been combining the finest gold, titanium, platinum, palladium and diamonds to create rings that unite modern design with a timeless style, that marry the latest technology with true hand craftsmanship. Rings that are more than simply beautiful, they're a reflection of the best in us, and something that will last a lifetime.
Directions to our store from Encinitas
Gems of La Costa Jewelers
6985 El Camino Real #107
Carlsbad, Ca 92009 
Business Hours:
Tuesday- Friday 10-5:30 p.m.
Saturday 10- 4 p.m.