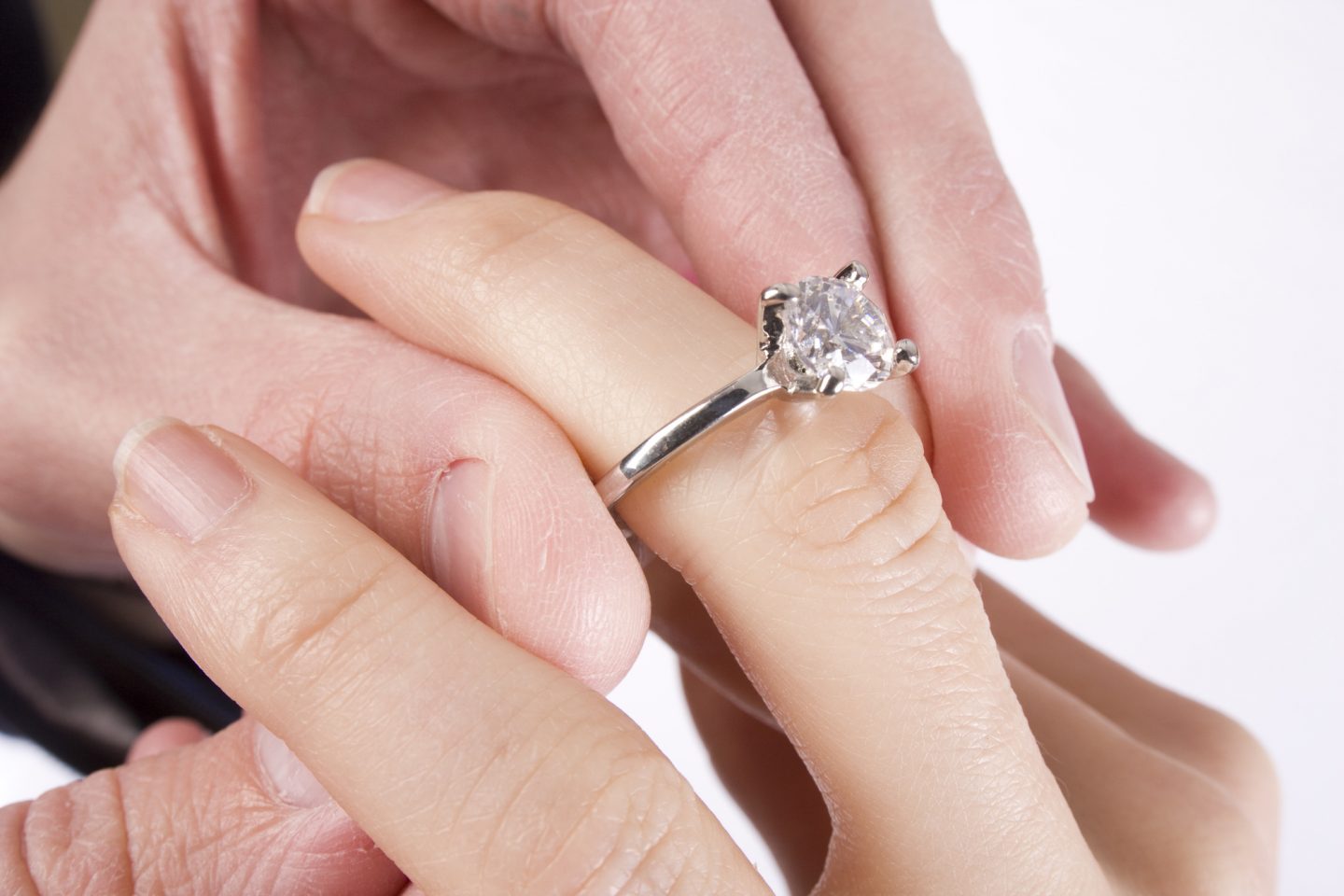 Looking to pop the question to your beloved? Choosing the right ring is an important part of transitioning your relationship into a marriage. But, how do you know if the ring you choose is a perfect match? Let's go through how to pick the right engagement ring styles for your future fiance.
Measure Twice, Cut Once
First, make sure you're choosing a style that will actually fit your intended. Get your future fiance's ring size, or get them specifically measured if possible.
You'll also want to make sure that the engagement ring you choose will fit well with your wedding rings in the future, so make sure you keep possibilities for both in mind when you're shopping for engagement rings.
Choose the Perfect Style of Engagement Ring
There are so many different engagement ring types to choose from, it can be super difficult to know where to start.
You should definitely consider shopping for halo engagement rings when you're considering different engagement ring types. Halo rings are where the center stone is surrounded by smaller stones, to help highlight them.
You can also create a custom ring, if you have the perfect ring in mind for your fiance and you just can't find it in real life.
Know What Size You Want
You don't necessarily have to buy a huge rock for your engagement ring, but you do need to know what size stone you want to include in the ring. Different sizes look better with different settings, and different stones may look better if they're a larger or smaller size.
The cut of the stone will also affect the size of the stone. Some cuts you may want to consider include:
Oval cut
Emerald cut
Princess cut
Pear cut
Marquise cut
Cushion cut
Round cut
If you're not quite sure what your future fiance would prefer in a ring, and you're not comfortable sniffing around, ask a friend or loved one to do the leg work for you.
Consider Their Taste
You need to choose a style of engagement ring that your future fiance will actually want to wear. If they would prefer something simple and classy, for example, don't choose a flashy ring that features a ton of different colors.
You should also consider their lifestyle. If your future fiance works with their hands a lot, you'll probably want to choose a simpler and hardier ring in order to avoid any damage to the ring.
And, your fiance may just not be a ring person. If your fiance doesn't like rings, consider another piece of jewelry or another symbol of your affection instead.
Navigate Engagement Ring Styles With Ease Today
With this advice, you should be able to part through the different engagement ring styles to choose the perfect ring for your partner today.
Are you looking for the perfect palace to purchase an engagement ring? Take a look at our selection of engagement ring styles today.