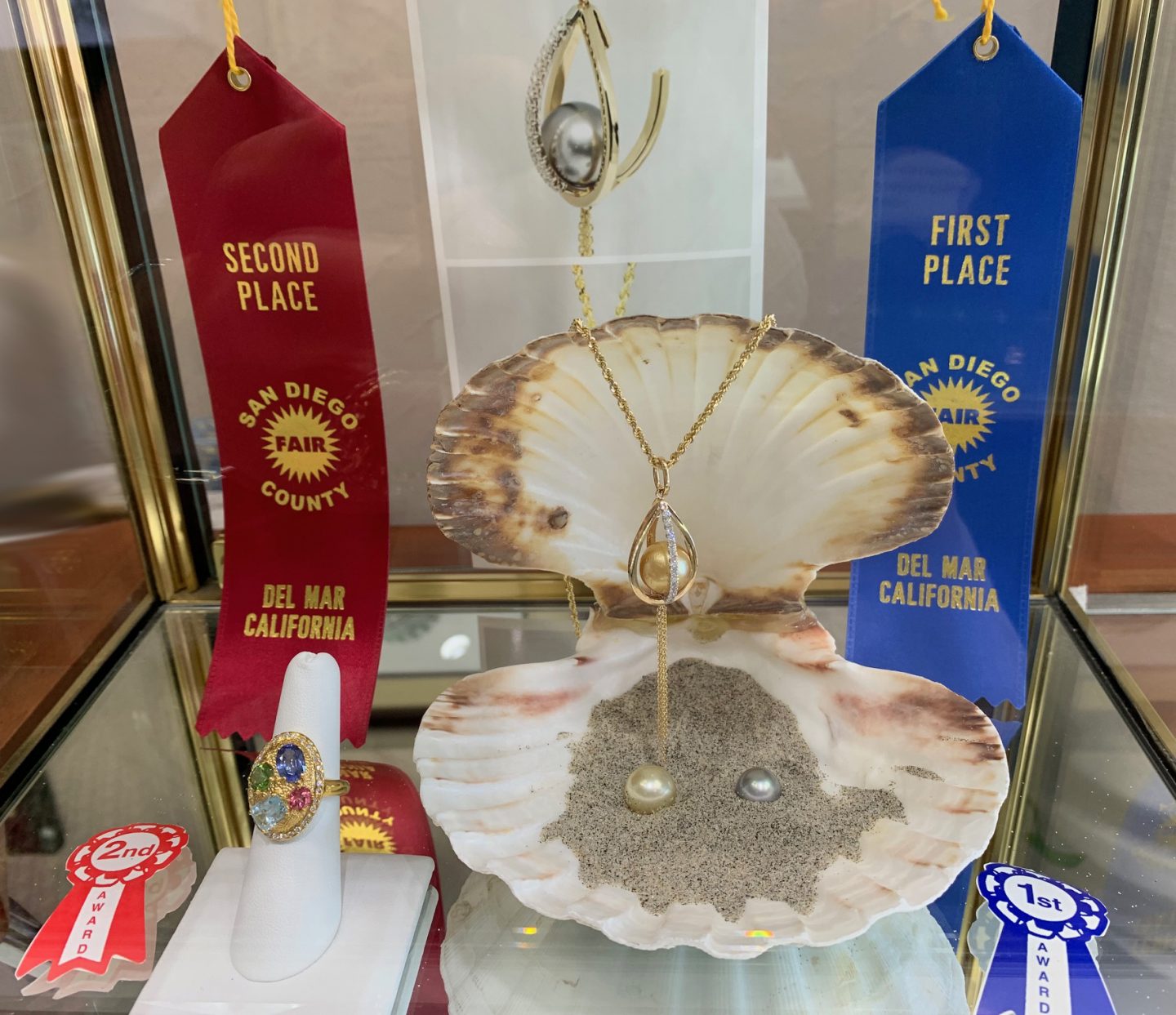 Every year, the Gems & Minerals Competitive Exhibit at the San Diego County Fair features rare and unique gems, mineral specimens, fossils and handcrafted jewelry by professional and non-professional jewelers.
This year, all of our talented jewelers at Gems of La Costa entered a piece for the competitive exhibit in different classes. This pieces will be exhibited until July 4th in the Gem & Minerals Exhibit Hall.
And the winners are: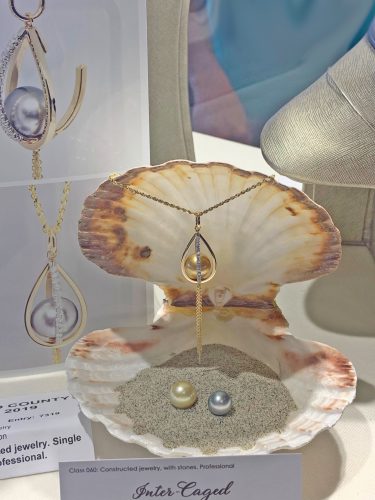 Janja W.
1st Place Winner
Constructed jewelry – "Inter-Caged"
14k yellow and white gold cage pendant, set with diamonds with inter-changeable Tahitian and South Sea Pearls.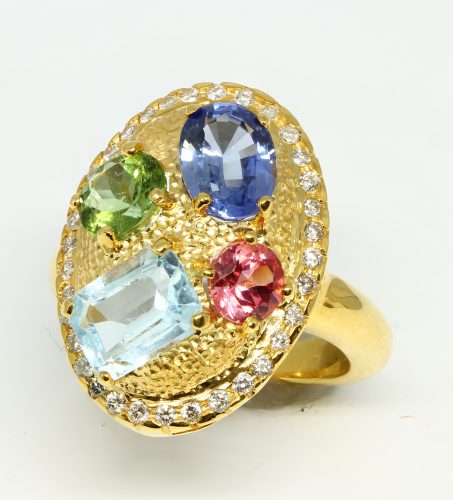 Ivan R.
2nd Place Winner
Cast Jewelry – "My Little Menagerie"
18k yellow gold ring set with sapphire, aquamarine, green tourmaline and pink spinel surrounded by diamonds.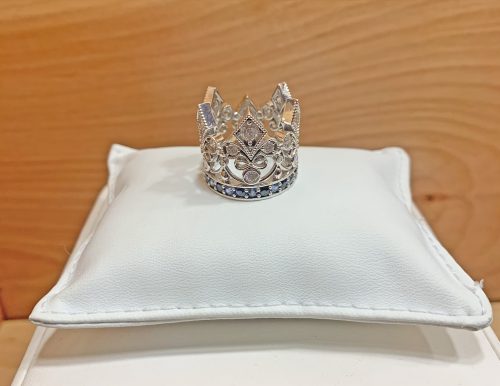 Chad E.
CAD Jewelry – "Royal"
Custom made crown ring with diamonds and sapphires set in 14k white gold.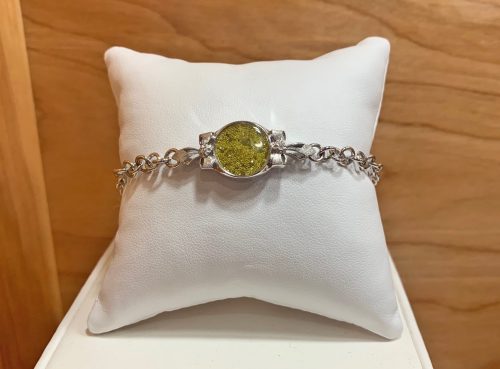 Peter H.
Art Jewelry – "Pieces of Time"
14k white gold choker necklace with man-made yellow diamond crystals on a hand made chain.