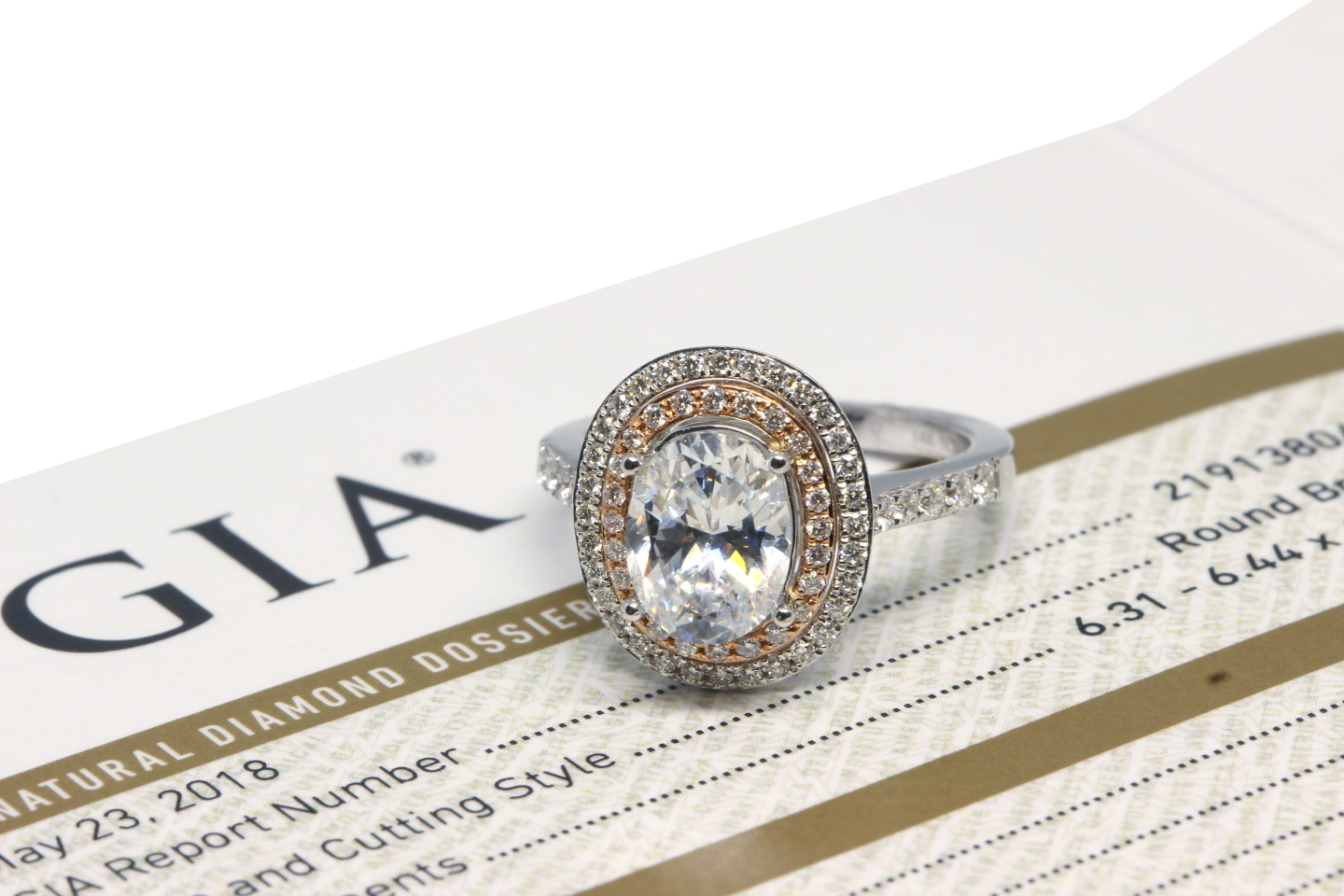 It's almost a cliche:  diamonds are forever, but sadly relationships aren't.  That's why the most common diamond jewelry people want to sell are diamond engagement rings.  But don't rush in to selling.  After a break-up or divorce wait until the situation is finalized and your emotions are settled.
Or perhaps you've inherited jewelry that you don't want to wear.  Maybe you've bought a package of estate jewelry and only want some of the pieces.  There are plenty of reasons beyond simply needing the cash.
So what's the best way to sell?  Selling it yourself can take quite a bit of time and effort.  You'll need to work out an assured way of receiving a large payment, and may have to welcome strangers into your home.
An experienced local jewelry store can inspect your ring and give you the most accurate appraisal of its fair market value for sale to a private person.  In many cases, a jewelry store can buy your ring as raw materials for manufacturing another ring or scrap value.
Keep as an Investment Instead?
We're often asked if it might be better to hold on to diamond jewelry as an "investment."  Sorry, the answer is usually no.  The price is mostly determined by the gemstones themselves.  But diamond prices don't go up and down significantly like gold.  Their price depends on smaller fluctuations in supply and demand, so the value of a particular carat (size), cut, color, and clarity isn't likely to rise appreciably over the years.
That said, rarer diamonds and cuts are indeed likely to appreciate. You should also consider whether or not you might want to pass the treasure along to a daughter or son.
Avoid Disappointment
Don't expect an unreasonably high value for your engagement or other rings.  Keep in mind that jewelers buy gemstones and diamonds at wholesale prices, at a fraction of the cost of a finished piece of jewelry.  Most quality diamond and gold settings are generally melted down and sold as scrap metal because most people want a different specific design or a custom design especially, if the store does not sell estate jewelry.
So the "resale value" will be far lower than the retail price.  The only likely exceptions are for premium brands such as Harry Winston or Tiffany.  Also keep in mind that the price offered will be significantly less than any appraised value for an insurance policy.  That's because the policy dollars are based on the replacement cost (the price you paid), not the resale price.
Why Choose Us?
We value our clients, and everyone who visits our shop.  You'll find us knowledgeable, friendly, and courteous.  As jewelry buyers we'll give you a free consultation and verbal non –obligation quote for a cash sale or a higher trade-in amount toward your next repair or purchase.  And we'll personally explain the valuation.  We know there can often be emotional issues involved, so we won't pressure you or rush your decision to sell your diamond ring.
Come in with your unwanted jewelry today for a non-obligation quote!