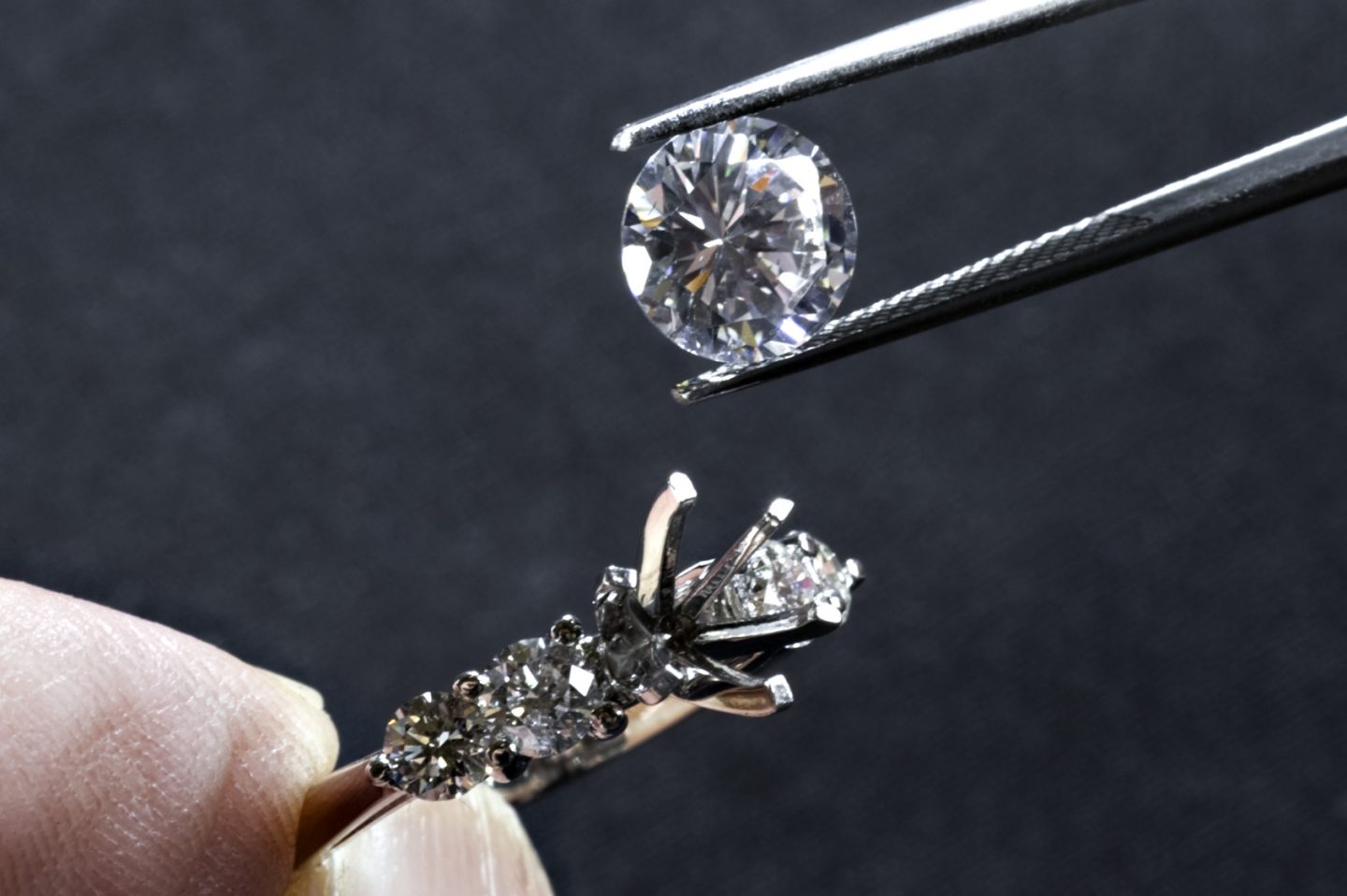 Fine jewelry is designed to captivate the eye and accent human beauty.  Although we craft jewelry to last decades, even generations, normal wear and tear can diminish the look and lifespan of rare heirloom pieces.  Gems of La Costa does offer jewelry repair and restoration.  If you happen to need to have a piece of jewelry repaired, give us a call at (760) 930-1200 or bring it into our store.  Nevertheless, there are ways that you can care for your jewelry so as to preserve it as long as possible.  Read below to find out how.
Avoid Wearing Jewelry In Chlorine
As the universal solvent, the chlorine will gradually damage your jewelry attacking the alloys in your gold.  So when you go to the beach, the pool or sit in a hot spa, or even cleaning your home, remove your jewelry.  Chlorine, salts, and other minerals react to the metals alloys in various ways that change their composition and make them porous.
Cosmetics & Organic Gemstones
The chemical makeup of lotions, sprays, and perfumes can progressively alter the luster of precious pearls and fragile gemstones.  To minimize jewelry damage, it is best to apply cosmetics before you place any jewelry on. Clean your pearls with a soft cloth after wear to extend the life of your pearls.
Remove Jewelry While Working
You wouldn't believe how many rings, necklaces, and other jewelry that customers bring to us that have been damaged while working.  Exposing fine jewelry to dirt, chemicals, and other harsh environments is a sure way shorten its lifespan and can cause damage to prongs etc. Dirt and lotion trapped under the jewelry can also cause skin rashes.
Visit Your Jeweler Often
Yes, we would like to see you more often 😉 We offer free jewelry cleaning and inspect your rings and other jewelry for loose stones and damaged or loose prongs. A regular check-up can prevent you from losing your diamonds and gemstones.
Fine jewelry can be passed on through several generations and furnish the wearer with a family legacy that transcends time.  Protect that legacy by caring for your jewelry carefully.  If you happen to need a jewelry repair, feel free to contact us.
Gems of La Costa Jewelers
6985 El Camino Real #107
Carlsbad, CA 92009
Call Us: 760.385.8481