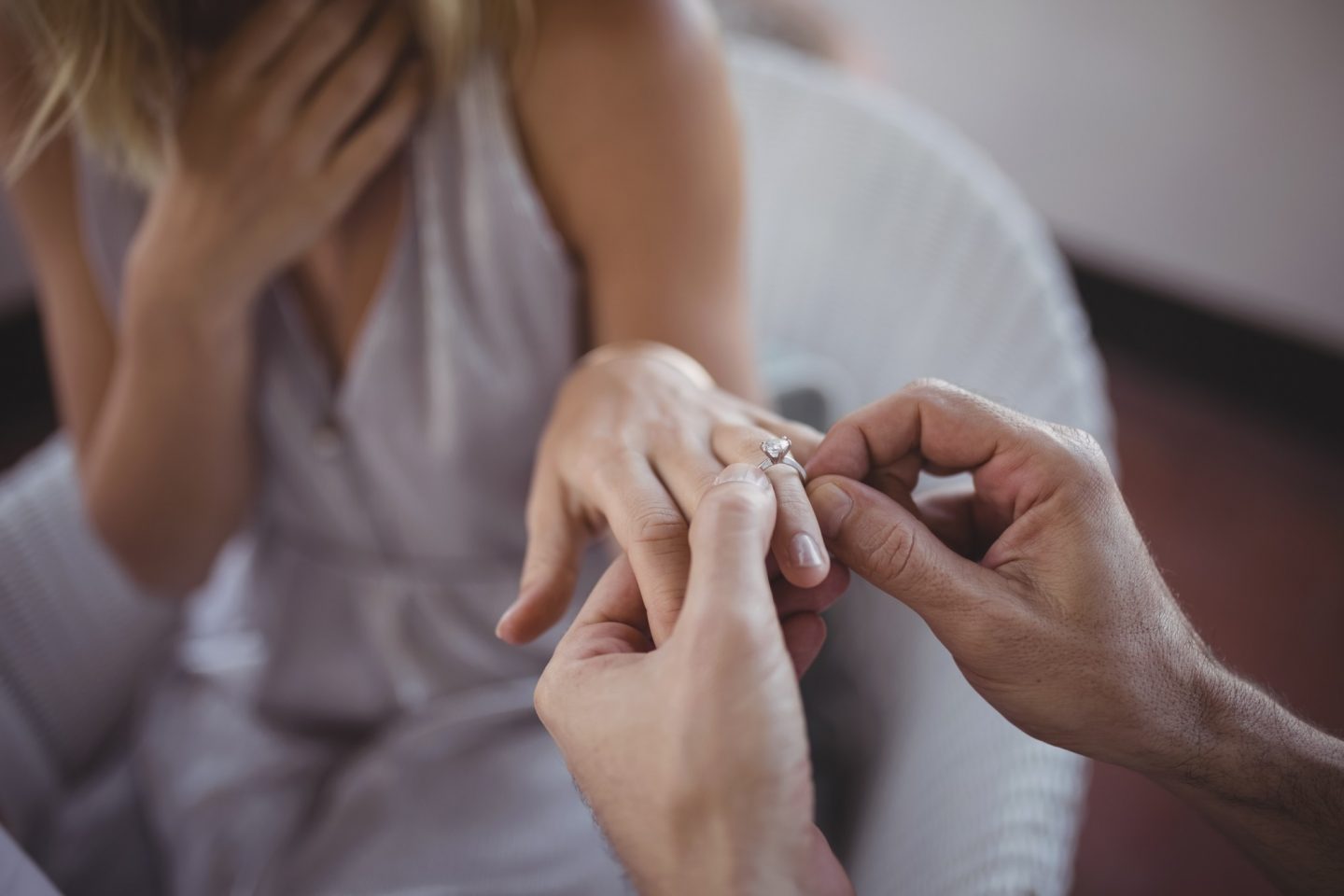 Are you and your significant other finally making it official?
If so, you're like many a couple in this new social distancing era.
It turns out that when we don't go to work or the grocery store as much as we used to, we spend that much more time with our partners. For many, that's a wonderful thing. In one survey of 1,000 respondents, over sixty percent of couples claimed that stay-at-home orders strengthened their relationship.
With all this in mind, you're probably looking for unique engagement ring designs that highlight your special bond. Here, we highlight 2021's top trends that are worthy of a resounding "Yes"!
1. Custom-Designed Rings Are a Great Idea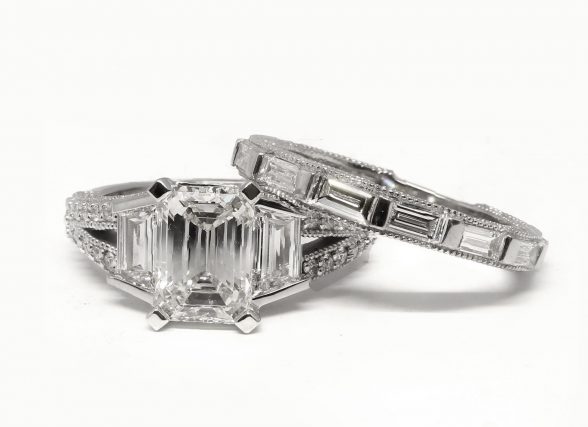 If you've done your fair share of shopping to no avail, you might want to consider an alternative route: customizing a ring.
Perhaps you have a particular idea in mind and can't find anything that matches it. Maybe you know what your partner likes but aren't sure how that translates to a ring. If this sounds like you, customization is a solid choice.
You can speak to a custom jewelry designer/manufacturer and create a one-of-a-kind piece that's sentimental and heartfelt. They'll work with you—using new stones or stones you already have—to make a ring that's emblematic of your love. With their experience, they'll be able to guide you to something that's more than satisfactory.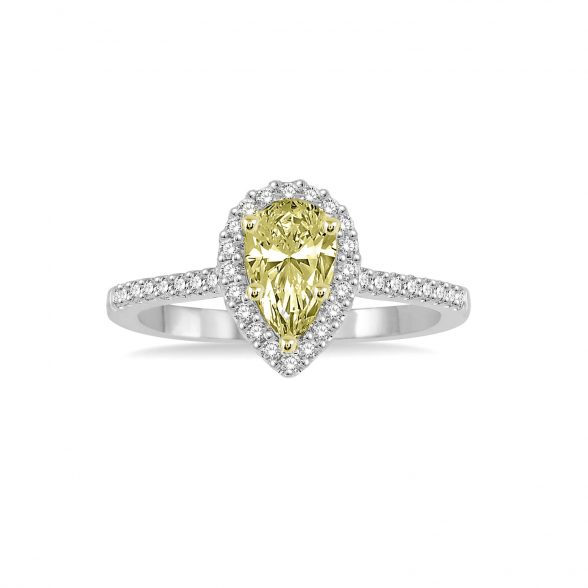 2. Pear-Shaped Stones: Elegant and Modern
A traditional diamond engagement ring tends to be oval-shaped or circular. A pear shape keeps it in that classic realm but adds a modern touch that many a 2021 bride can love.
Pear-shaped stones of all sizes, gems, and colors fall into this category. For your partner, that might look like a pear-shaped emerald on a silver band. For someone else, it's a show-stopping, pear-shaped diamond with a white gold band.
Both are different enough to be noticeable but aren't at risk of falling out of trend.
3. Something Off-Set to Stand Out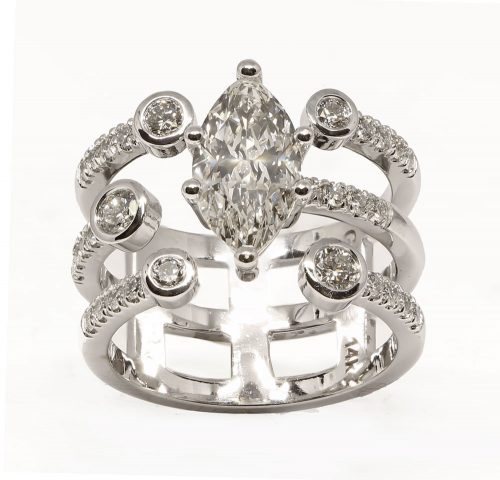 Statement-making engagement rings that stand out from the crowd are one of 2021's most creative trends. These rings have interesting designs that catch the eye and start a conversation. They're rare, uncommon, and remarkable for their boldness.
In this case, we enjoy off-set stones that remain balanced.
That might look like a cluster of three smaller stones, or one larger stone with two adjacent small stones. The ring might be a standard band or have an opening with stones on each side. Or, it might look like something completely different!
Regardless of what's off-set—you can appreciate this ring for being a trendsetter and forgoing the easy route.
Unique Engagement Ring Designs Worthy of Your Unique Bond
There's nothing wrong with a classic-style diamond ring.
But, why wouldn't you go above and beyond to get something unparalleled that'll represent your bond until the end of time?
If there's ever a good time to splurge, it's now—for the love of your life.
The jewelers at Gems of la Costa can ensure your engagement ring gets you the "Yes" you deserve. From custom designs to well-known designers and everything between, you'll find the ring you need with us.
Click here to start browsing, and don't hesitate to reach out with any questions.