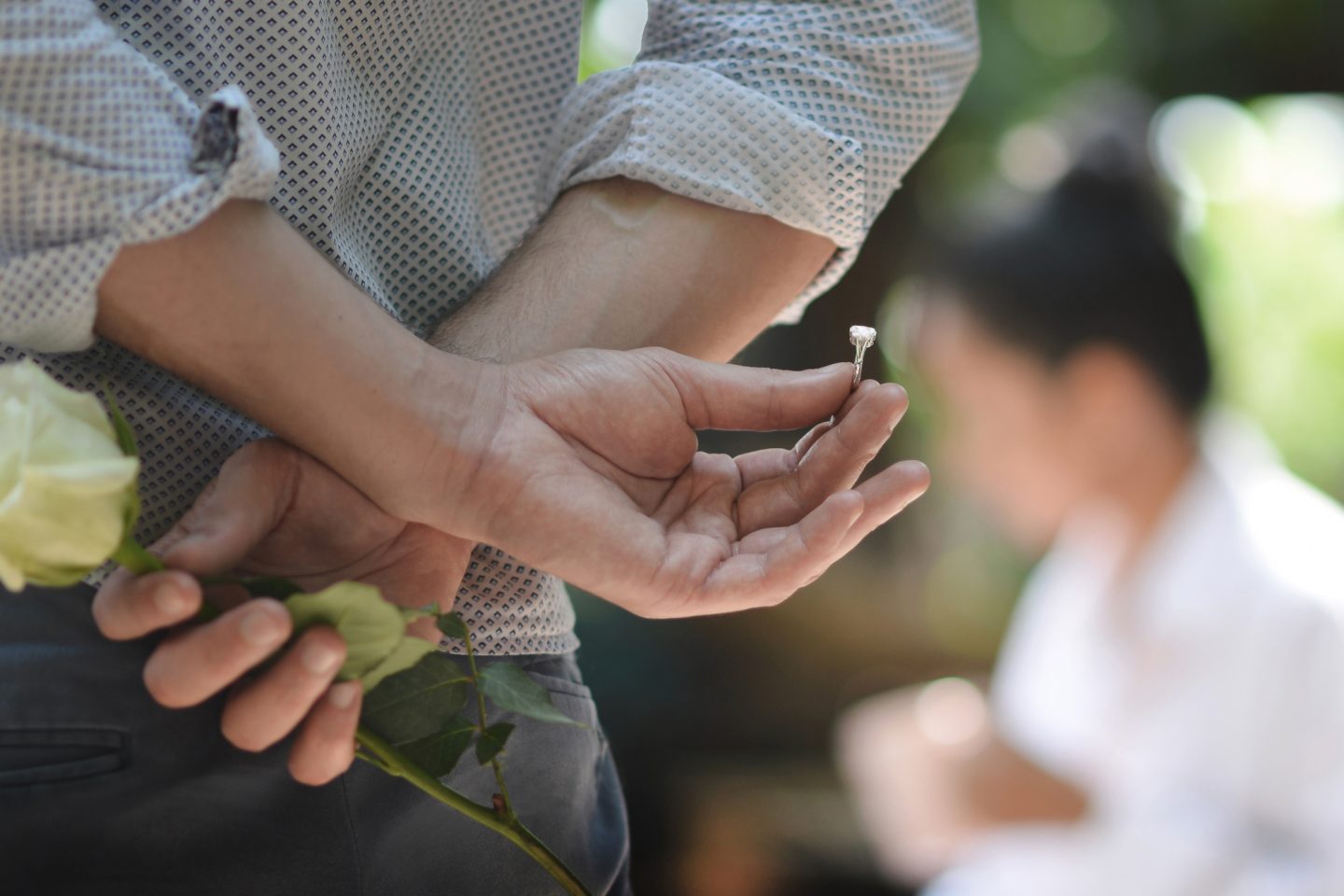 Traditionally, a man would pick out an engagement ring for his bride to surprise her romantically. Nowadays, that's not always the case. Few women are surprised when it comes to their engagement rings, either because they spoke about it with their partner or picked it out together. 
Whether you are looking for the perfect ring to surprise your lovely lady with, or you decide to pick it out together, it's essential to know how to choose an engagement ring. 
Decide on a Budget
Hopefully, you'll have your engagement ring for your whole life, but that doesn't mean that you have to spend a fortune on it. There is no rule on the amount you should pay, but make sure that you work out a price range that feels comfortable for you and your circumstances. Once you decide on your budget, you can explore your options. 
How to Choose an Engagement Ring Style
Often, the most challenging part of selecting your engagement ring is the style. If you are planning on surprising your girlfriend, think about the clothing and accessories that she prefers. Her choices will give you an idea of her style, whether modern, classic, vintage, or nature-inspired. 
Select a Gemstone 
Many people say that "Diamonds are a girl's best friend." These days, there are many engagement ring types, and many women prefer unique and colorful gemstones such as opal, emeralds, morganite, ruby, or sapphire. 
Be sure to research these stones and how well they will wear up to daily use before purchasing them. Some gemstones, such as opal, may change color when exposed to sunlight or household chemicals
Learn About the Four C's 
If you plan on getting a classic diamond engagement ring, you'll need to know how diamonds are classified. These characteristics can help you get the best diamond for your ring. 
Choose a Metal for the Band
There are several options when it comes to choosing a metal for an engagement ring. These include yellow gold, white gold, rose gold, silver, and platinum. Of course, your significant other probably has a preference, and if you are choosing the ring for her, you should pay attention to the metals she wears regularly.
Figure Out Her Ring Size
If you surprise your significant other with a proposal, then make sure to find out her ring size before popping the question. You could spoil the perfect proposal if the ring ended up being the wrong size. 
The best way to find out your girlfriend's ring size is to take a ring that she already owns and wears to the jewelers to be measured. Of course, you can sneakily take it from her room while she is distracted. Ensuring that the ring is the right size will save you a lot of embarrassment and money.
Ask For Help 
If you are struggling to understand how to choose an engagement ring for the love of your life, let us help you. At Gems of La Costa, we can help you decide which engagement ring is best. If you can't find the perfect ring, we will even help you design one. 
Browse our beautiful engagement rings now on our website!